Soft.ProDoc is the New-Age Hospital Management Information System, designed and developed in house. It is designed to equip hospitals to overcome current and future challenges through tangible results.
Built with valuable inputs from across the healthcare value chain, including, clinicians, process consultants, nurses, pharmacists, and information technologists, Soft.ProDoc enables you to significantly improve quality of care, while reducing costs.
With a focus on driving efficiency and quality, Soft.ProDoc has comprehensive features, covering:
Electronic Medical Records (EMR)

Revenue Cycle Management/Administration

Patient Health Records (PHR)

Specialty-Wise Clinical Systems

Exhaustive Supply Chain Modules

Business Intelligence
 The EMR forms the system's core, linking all departments in the hospital and thereby ensuring swift, patient-centric care and improved clinical outcomes.
Soft.ProDoc features seven modules with robust functionality and end-to-end information management:
Front Office Management

Clinical Management

Material Management

Finance & Budgeting Management

Human Resources Management

Application Management

Ancillary Modules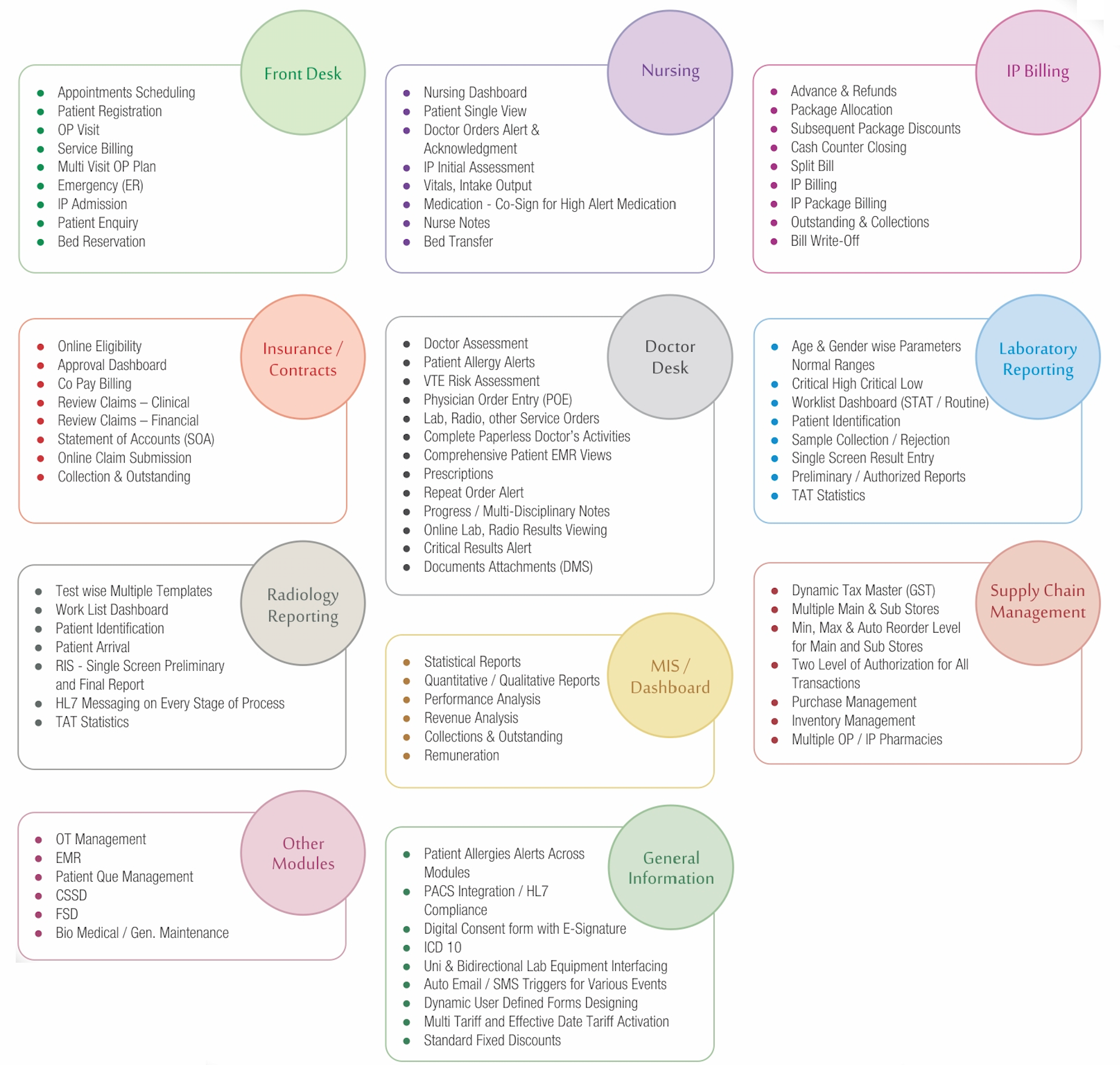 Soft.ProDoc Advantage: 
Streamlined Hospital Information Management System

Improved Patient Care

Speedier Sharing of High-Quality Information

Flexible, Agile & Responsive Systems through Reduced Paper Documentation

Access to Industry Best Practices for Improved Overall Hospital Management

Enhanced Operational Efficiency through Prompt Identification of Inefficient Centres

Reduced Wastage, High Cost Savings, Time Savings